Fifty-seven years ago at the age of 14 I was given a custom made predator call in the autumn of 1965, and on October 17 of that year, my first taste of predator calling became a reality. At 2:15 pm on a Sunday afternoon I called up my first coyote, and from that day on the art of predator calling was not just a hobby, but had actually become an obsession.
In 1969 as a freshman at Texas Tech, studying Wildlife Management, I had the idea of writing a book on hand calling predators. After 10 pages of written text, it became obvious more experience was needed to complete the publication first envisioned. Thus for the next 53 years my field journals continued to grow, a learned process from advanced classes at Texas Tech. Compiling field observations that might possibly be the only ones of that kind, Dr. Neal Wilkins, a wildlife biologist, statistician and CEO of the East Foundation, offered his expertise statistically analyzing the information I had collected for the past decades. Patterns in predator behavior was becoming evident through the raw data and Dr. Wilkins analysis presented conclusive evidence. With this information in hand the time had come to finalize my part of the project aside from imagery, that of writing the text.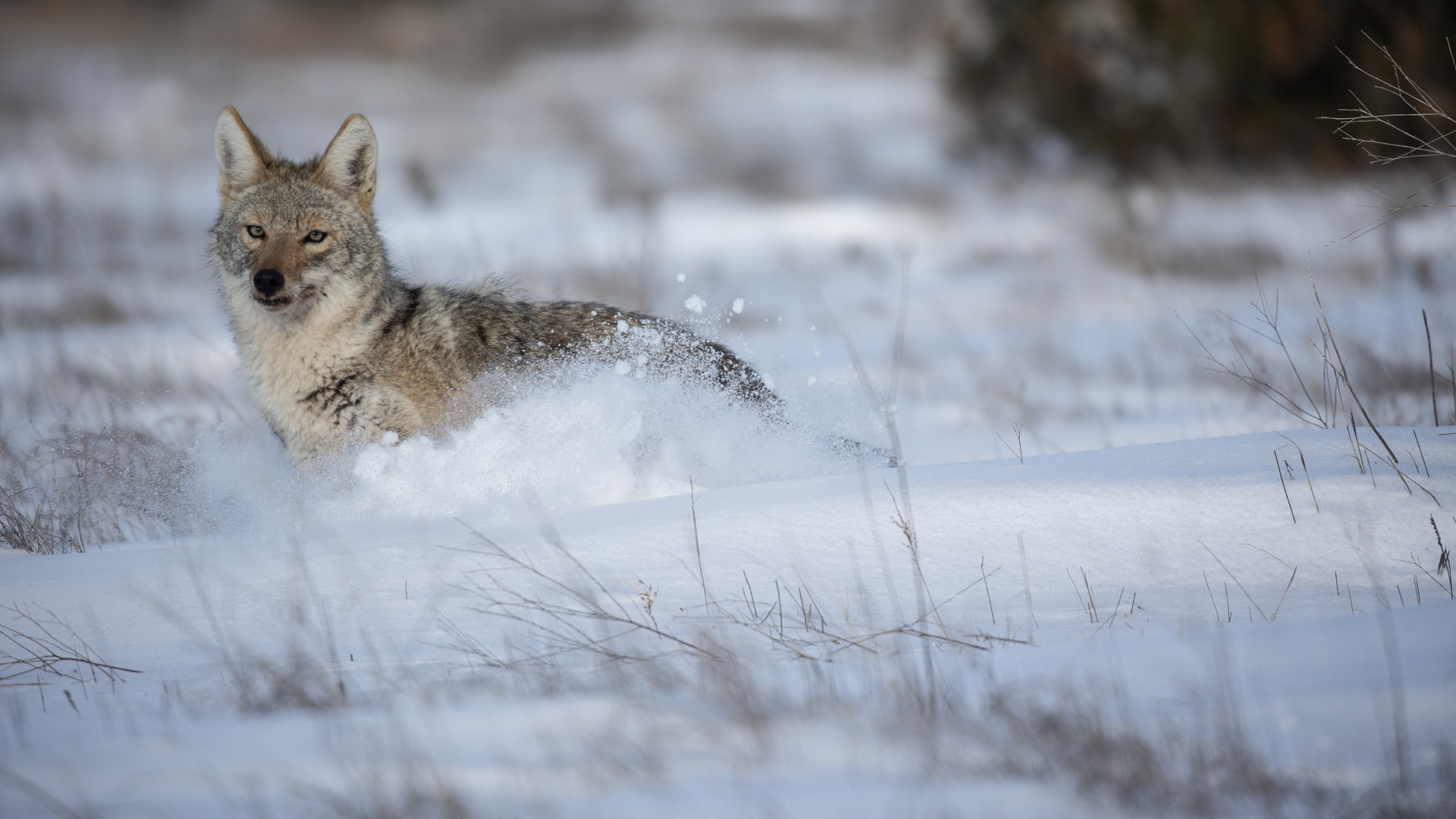 Now, in 2022, the book I had envisioned 53 years ago has come to fruition with 20,000 words, 120 compelling images selected from thousands created, journal entries, graphs and charts replete with written explanations represent this project of a lifetime. As Dr. Wilkins expressed after his analysis and editing process, it is a collection of information that has never before been in publication.
Instead of celebrating the killing of animals, the focus within the covers is directed at the many aspects of using crude instruments in attracting animals such as in the earliest historical account I could find when calling was used during the Marcy Expedition of 1854. Chapters on the habits of three popular creatures, coyotes, bobcats and fox, are included as a natural history overview for those readers unfamiliar with predator behavior followed by anecdotal stories of events afield throughout my decades of experience.
All 120 images show coyotes, bobcats and fox in their natural habitat with cutlines defining what is occurring at the moment the image was created. Images include those defining the grace, allure, if not elegance of these fascinating creatures in their natural habitat. From the cover shot of a howling coyote in autumn to the baleful stare of a bobcat almost entirely hidden from view behind shrubbery, the definition of wilder places on big ranch country takes the reader along exciting adventures across land seen by only a given few. The stealth and patience of predators closing in on ones hidden position are moments I still relish, even years later, and the images and words are reminders why this passion never waned even after so many decades. It is perhaps the rush of excitement sourcing from a genetic code buried deep within our psyche and birthed at the beginning of mankind.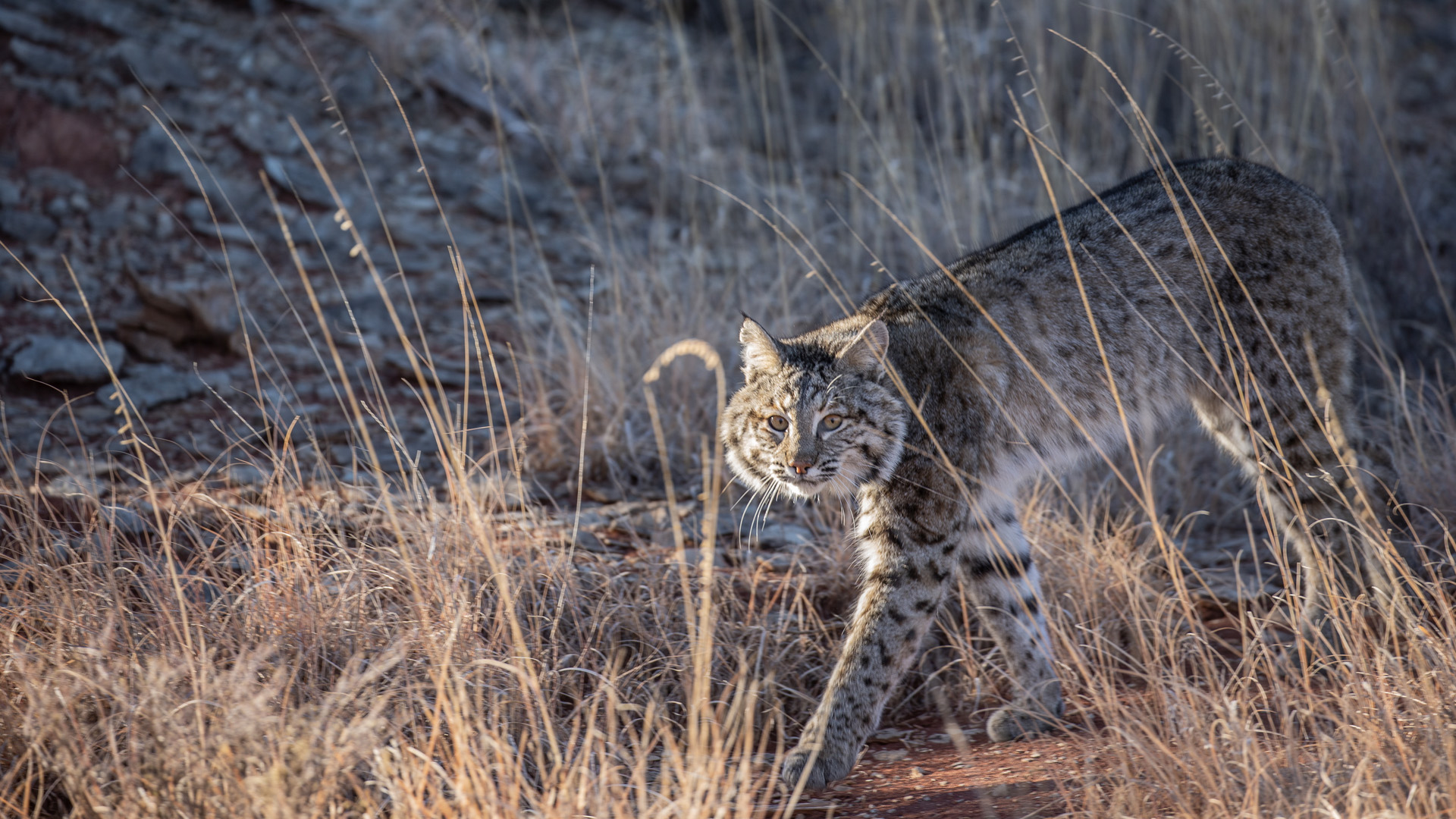 Scientific information regarding food habits from research during my tenure as a student at Texas Tech University to percentages of responding animals to calling endeavors, and even images showing hierarchal behavior as multiple animals meet along a path to the calling position are sources of fascination for readers who have never experienced predator behavior first hand. It is a book that may well be of interest to many genre of readers ranging from outdoorsmen and women or those who chose to experience the adventure from the comfort of home.
Whether the allure is to accompany me vicariously on these adventures through the decades, or an interest in the natural history of these fascinating animals, this book reveals the intrigue of an art form that has existed for perhaps before written history. 
Wyman Meinzer
Click below to purchase the latest book from Wyman