Aptly named "La Bonita" or "The Pretty" Ranch, this extremely scenic and highly improved mountain property is located near Las Vegas New Mexico in San Miguel County.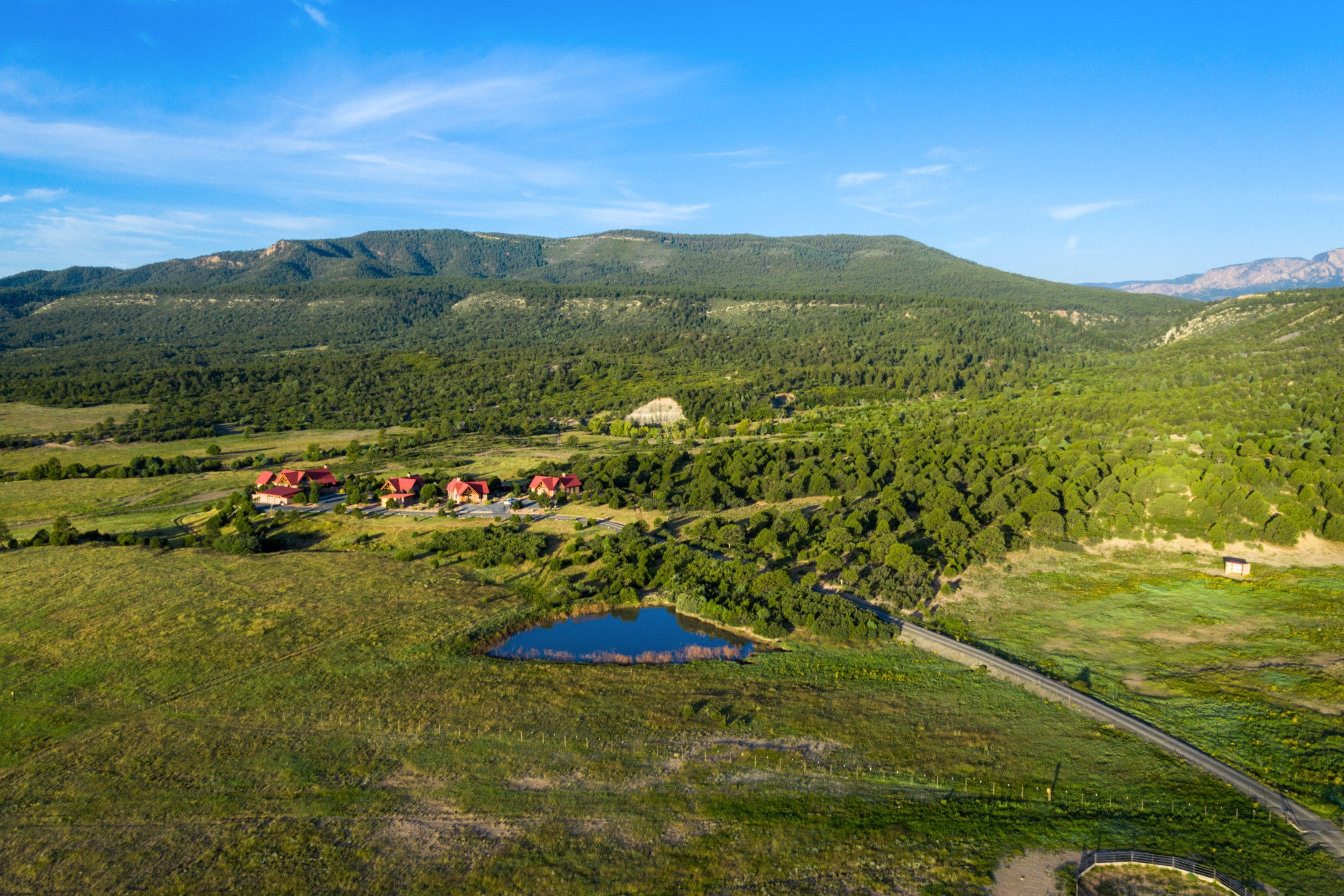 The owner's compound features a Northern New Mexico style adobe home.  The compound was designed by Elisabeth Wagner, a highly sought-after architect from Santa Fe, NM.  The site layout reflects exceptional craftmanship and meticulous attention to detail. Composed of a primary residence, walled garden, three casitas, outdoor entertainment facilities, artist's studio, greenhouse, support structures and xeriscape landscape, all of which are custom built using adobe, log and stone construction and are of resort quality.  A large, walk-around-deck with custom stone hot tub is constructed of long-lasting wood composite and stone.  It overlooks several hundred acres frequently visited by the native wildlife.  The house and its garden include a stone koi pool.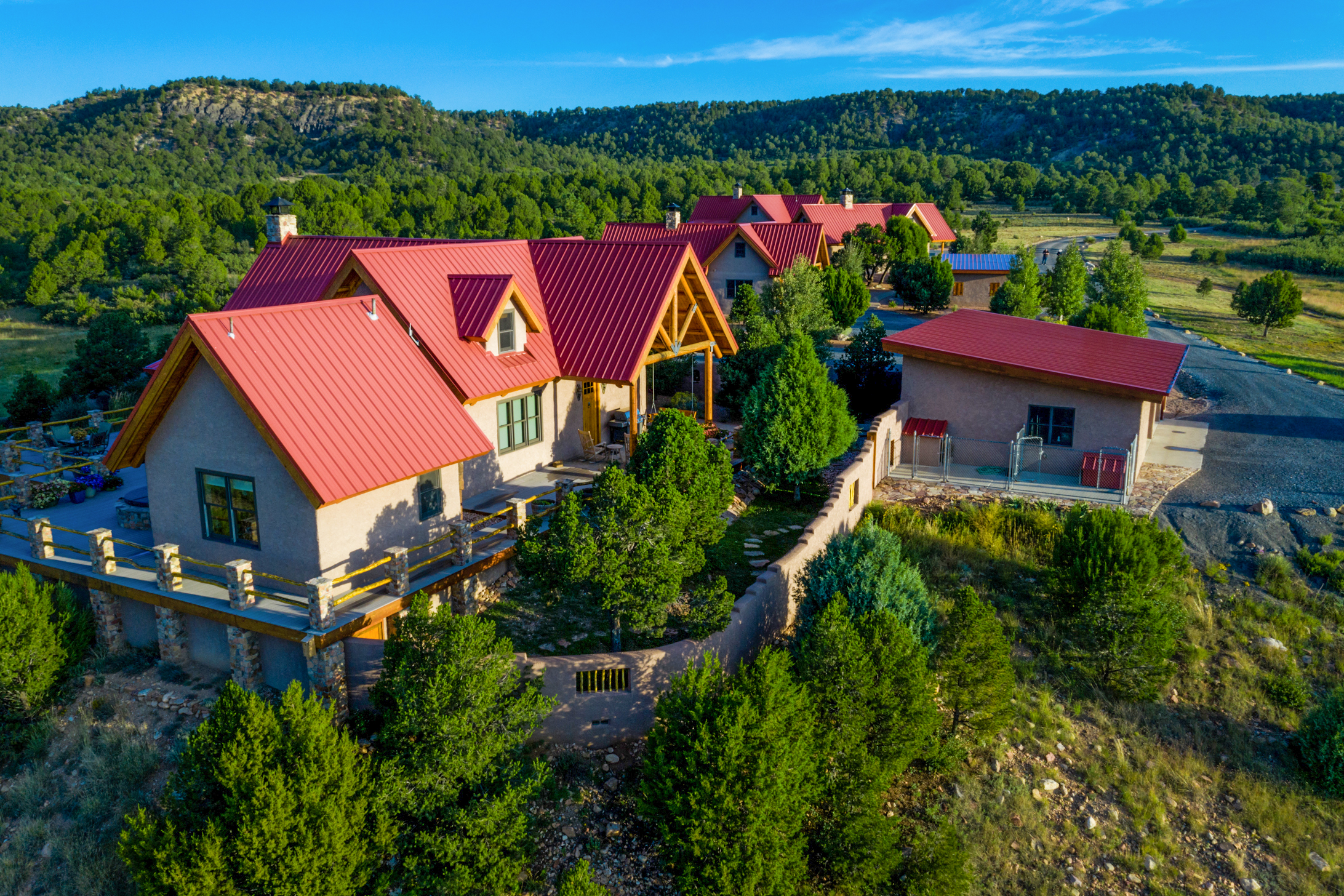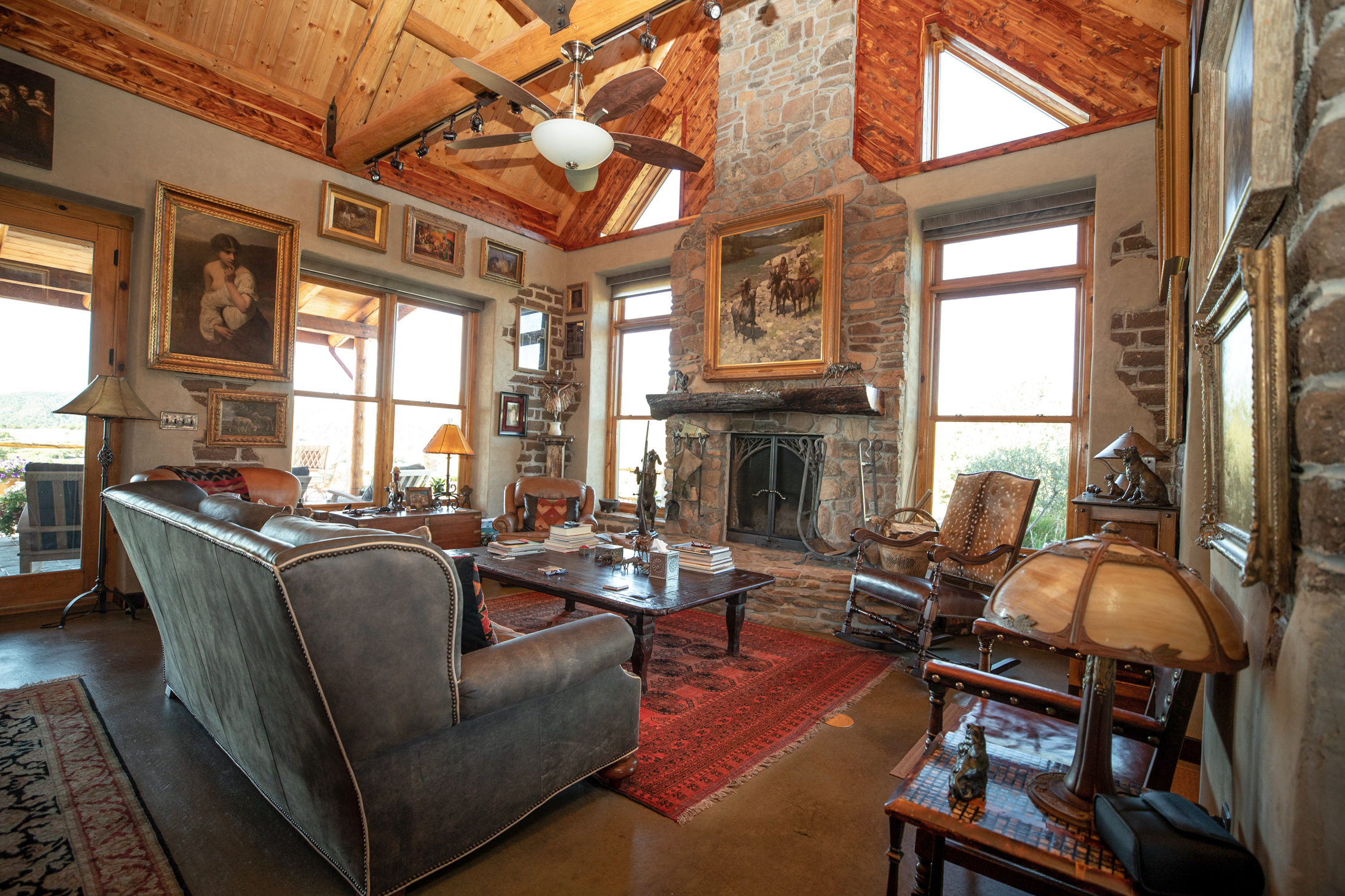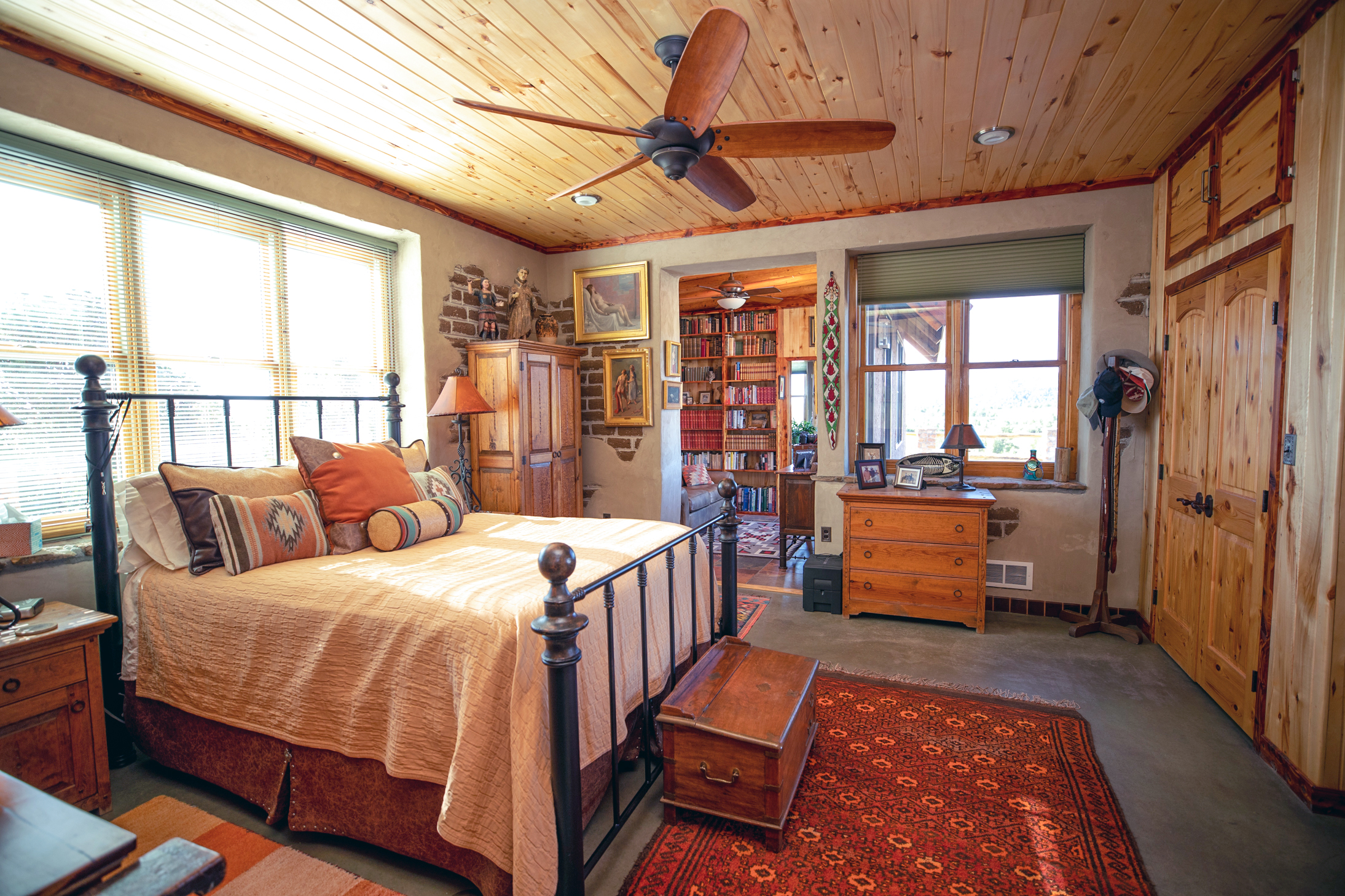 The art studio and greenhouse are located just below the decks of the main house. Both studio and greenhouse are located along the stone path that connects to the main house.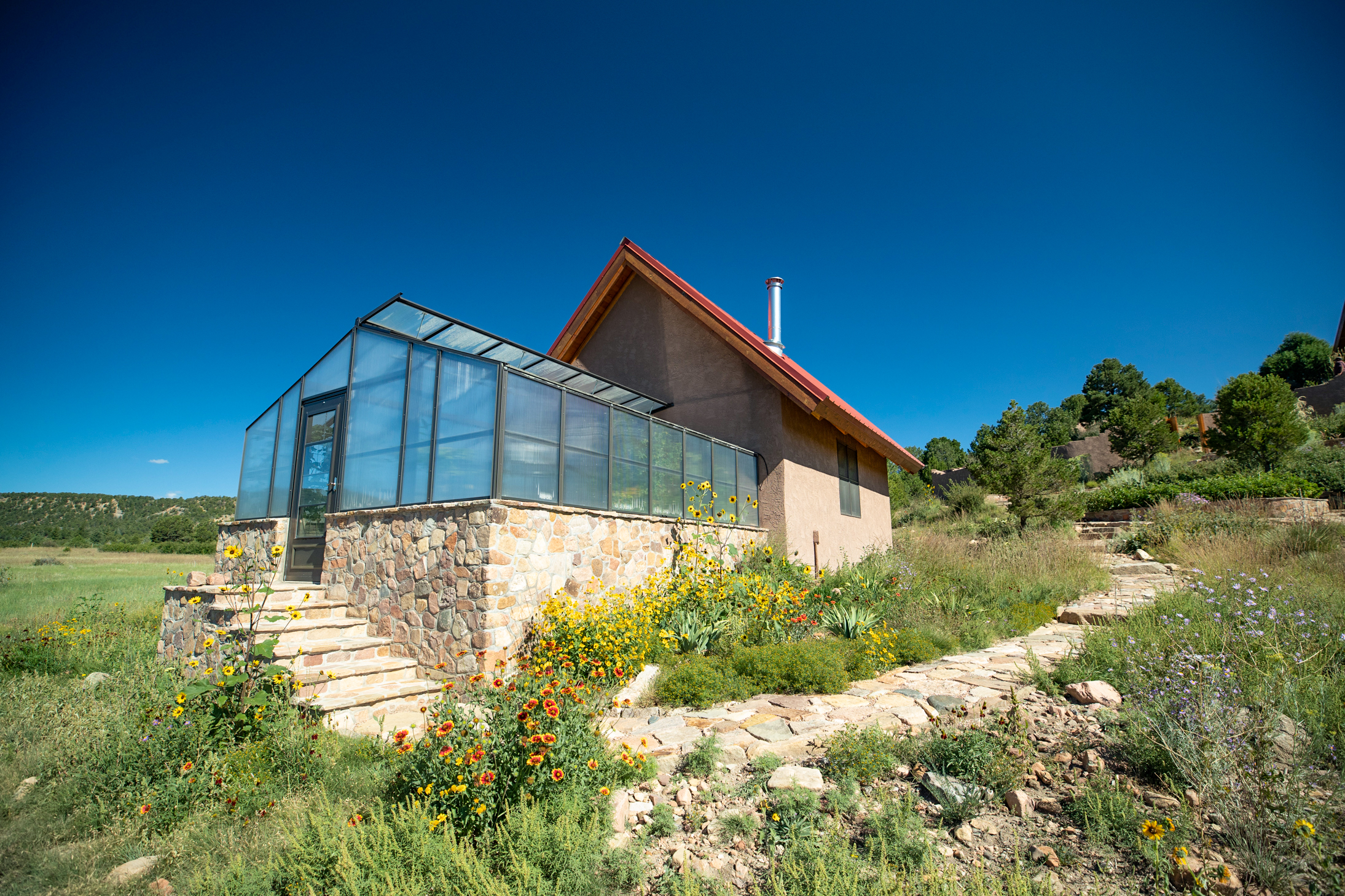 Each of the three guest homes are Northern New Mexico Territorial style and have similar floorplans.  The guest homes are architecturally similar to the main residence and are of the same excellent quality construction.
The Pit or entertaining area is an outdoor covered space that connects to all parts of the compound by paths of textured concrete or native stone. This is a great place for solitude and reading or entertaining guests while enjoying the outdoors.  The Pit has a stone fireplace, lighting and rock benches in numerous areas.  The interior of the Pit is exposed adobe and stucco with vigas and a wood ceiling.  This area of the compound is a focal point year-around and a main gathering area for all.
Early mornings the views from the deck or hot tub are spectacular when the elk herd cross the valley floor headed to the mountains for the day.  There are numerous species of wildlife that frequent La Bonita Ranch.  This includes mule deer and elk, meandering bear, and an occasional mountain lion.  Bobcat or fox are a bit more elusive, but no doubt have a regular presence.  Many smaller species of wildlife call the La Bonita home. Waterfowl will land on the ponds regularly. Turkey, Bald Eagle and several species of hawk are common, as are bluebirds, doves and many other species of birds.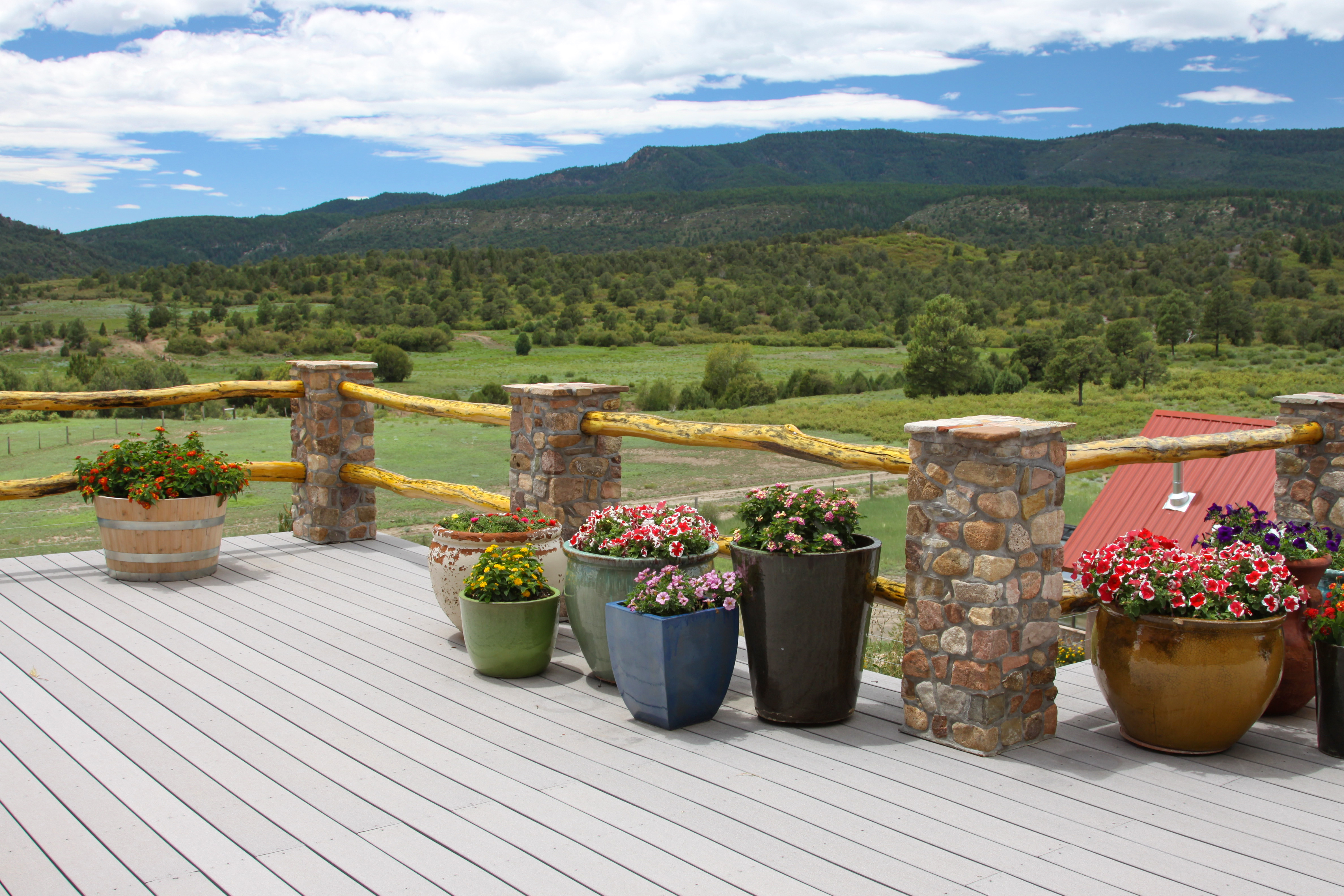 The mountain portion of the ranch is rugged with steep walls, large rock outcroppings, deep draws and a spring which flows during wet seasons.  The drive up the western portion of the ranch is breathtaking and a surprise to most first-time viewers.  The hills are covered with ponderosa pine, piñon pine, fir and juniper, along with oak brush and mountain mahogany, all of which make up much of the tree canopy on the western mountain side slopes portion of the ranch.  Cottonwood trees and willow are found along the draws and stream beds leading from the mountains to the open grasslands.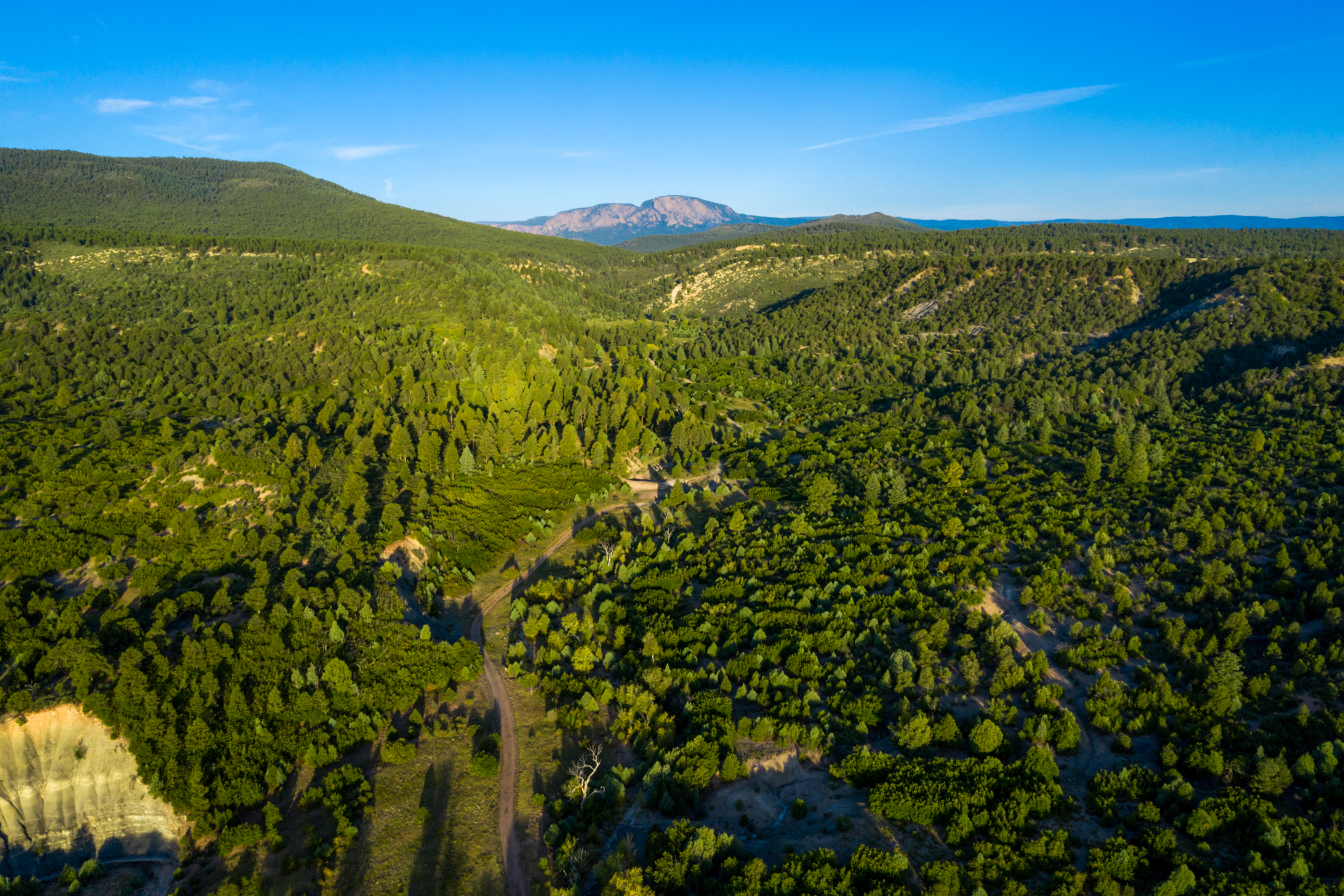 The La Bonita Ranch is a unique estate type property and working ranch with the extraordinary benefits of location, location, and location along with its stunning beauty, diverse eco-system, and intimate privacy.  Very seldom does one find a property with so many attributes: both mountain and prairie eco-systems, well improved and maintained assets supporting all types of ranch life-styles, easy year-around access, proximity to Las Vegas, Santa Fe and Taos (only 65 miles) – the list is endless.  This one-of-a-kind property, surrounded by the natural beauty of some of New Mexico's most scenic high country, must be seen to be fully appreciated.  The La Bonita Ranch may be the ideal property for you and your family to enjoy.
For more information please contact Jim Welles at 505-967-6562 or Dwain Nunez at 505-263-7868.