The Hobo North Ranch has been very well managed for wildlife and should offer an outstanding hunting experience.
Most big game hunters and big game hunting consultants in the lower 48 are on a never ceasing search for a secret big game hunting "honey hole." Years ago, Vermejo Park received one of the first transplants of elk in Northeast NM. From there, the large ranches of UU Bar, CS Cattle, Philmont, the TO, Ft Union, and Ojo Feliz, saw the benefit of expanding operations to include high quality big game herds to compliment their ranches in both annual income and value. With outstanding forage quality, NE New Mexico elk, deer, and antelope herds expanded to areas east of I-25 which today hold great populations for hunters looking for a great "honey hole" of their own.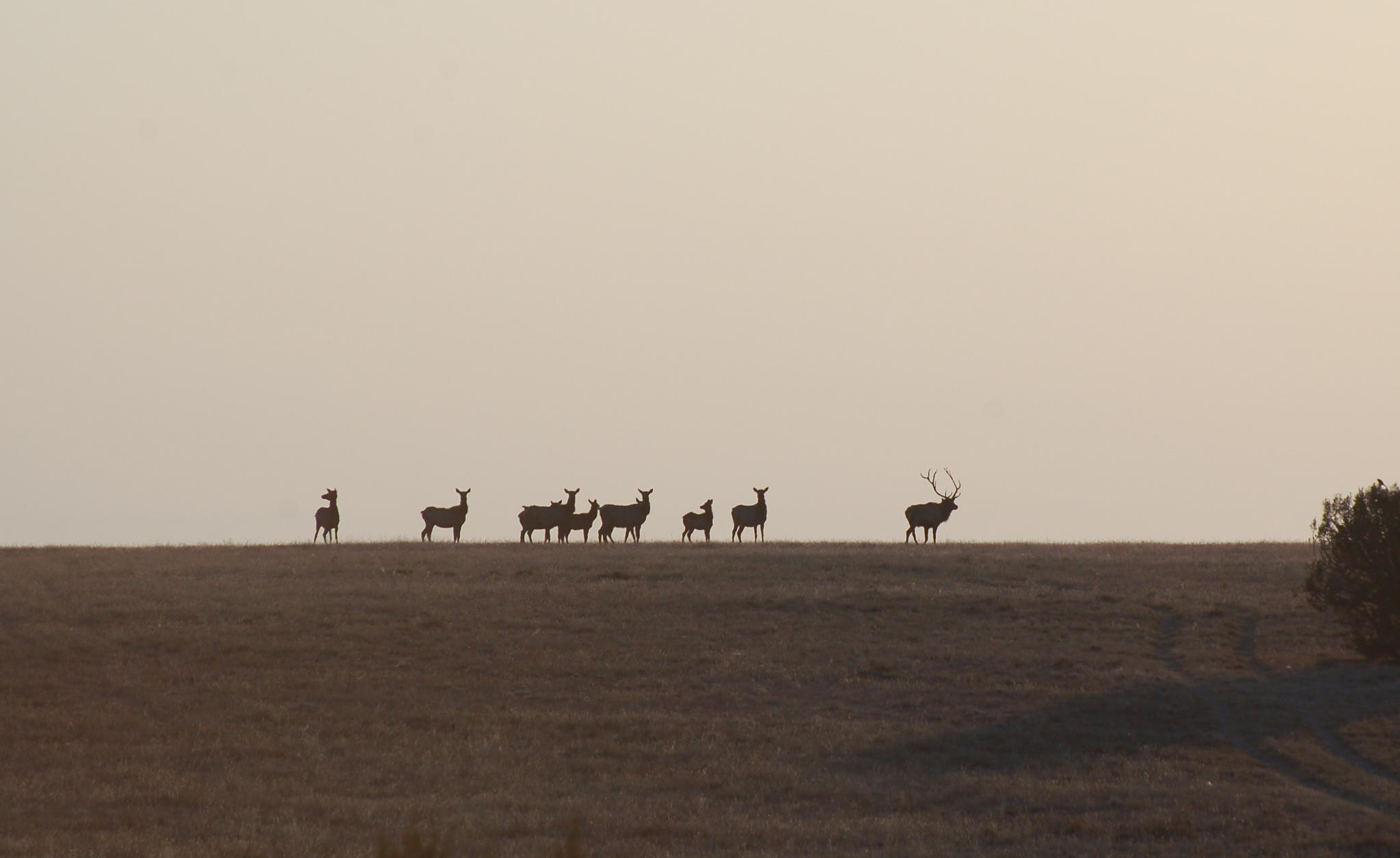 The HOBO Ranch, named after the owners Henry O and Barbara O, is the best "honey hole" value in NE New Mexico today for an owner searching for a private retreat of their own. With its 7+ mile south boundary adjoining a proposed annexation into the already established Sabinoso Wilderness, this ranch has some very unique growth opportunities not seen in other NM ranch property. A great herd of elk has grown on the beautiful 7,000+ acres of high plateau grama grass plains, P-J, and Ponderosa Canyon county. The HOBO south boundary controls access to 8,900+ acres of beautiful "to be" wilderness area for those that are willing to horseback and hike. No motor vehicles will be allowed in the area south of the HOBO boundary. How cool is that! A huge park like atmosphere out your back gate. The HOBO ranch acreage itself features a great blend of grama grass plains falling off to scenic Ponderosa bluffs with wildlife including elk, black bear, mule deer, lion, bobcat, turkey and much more.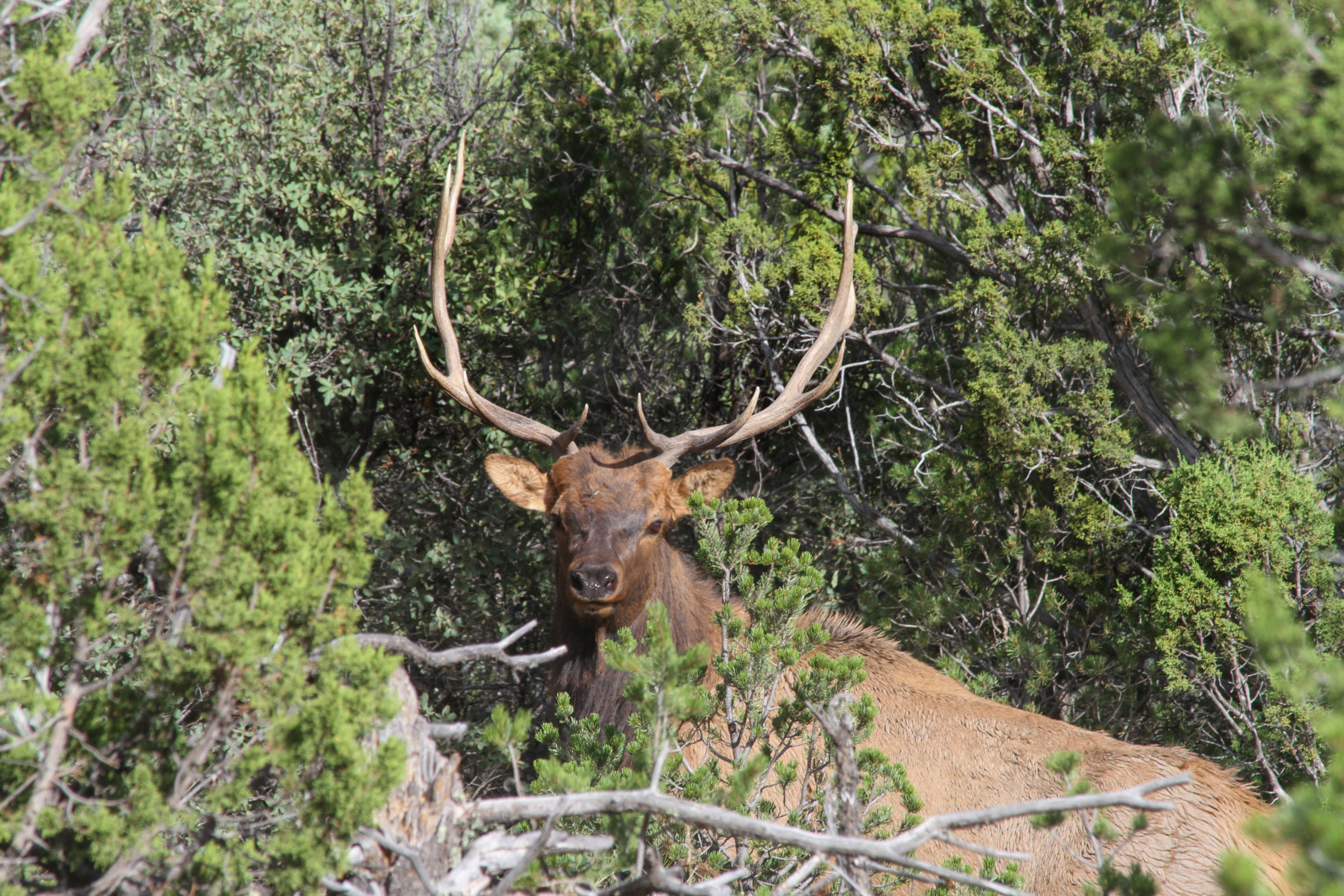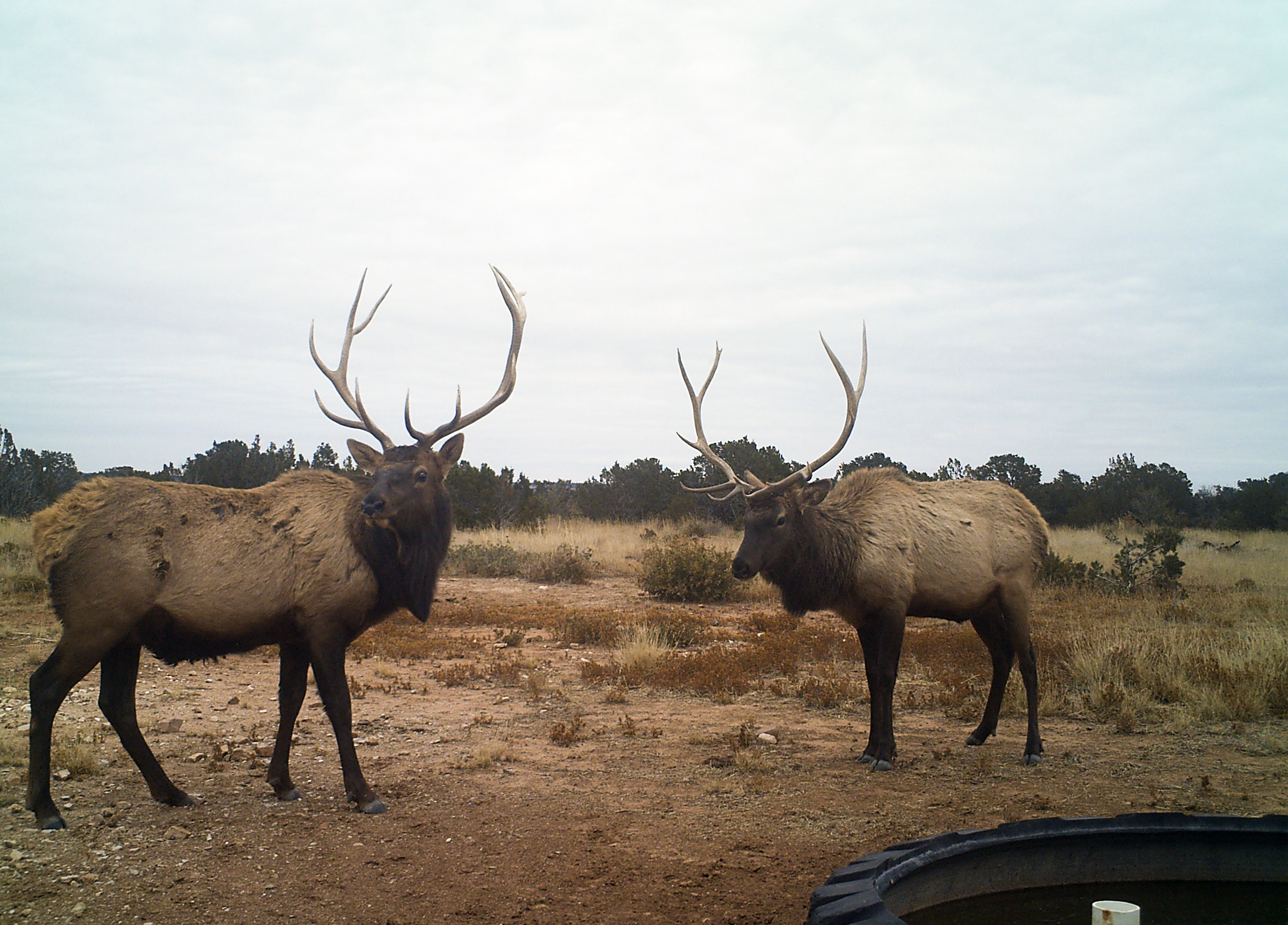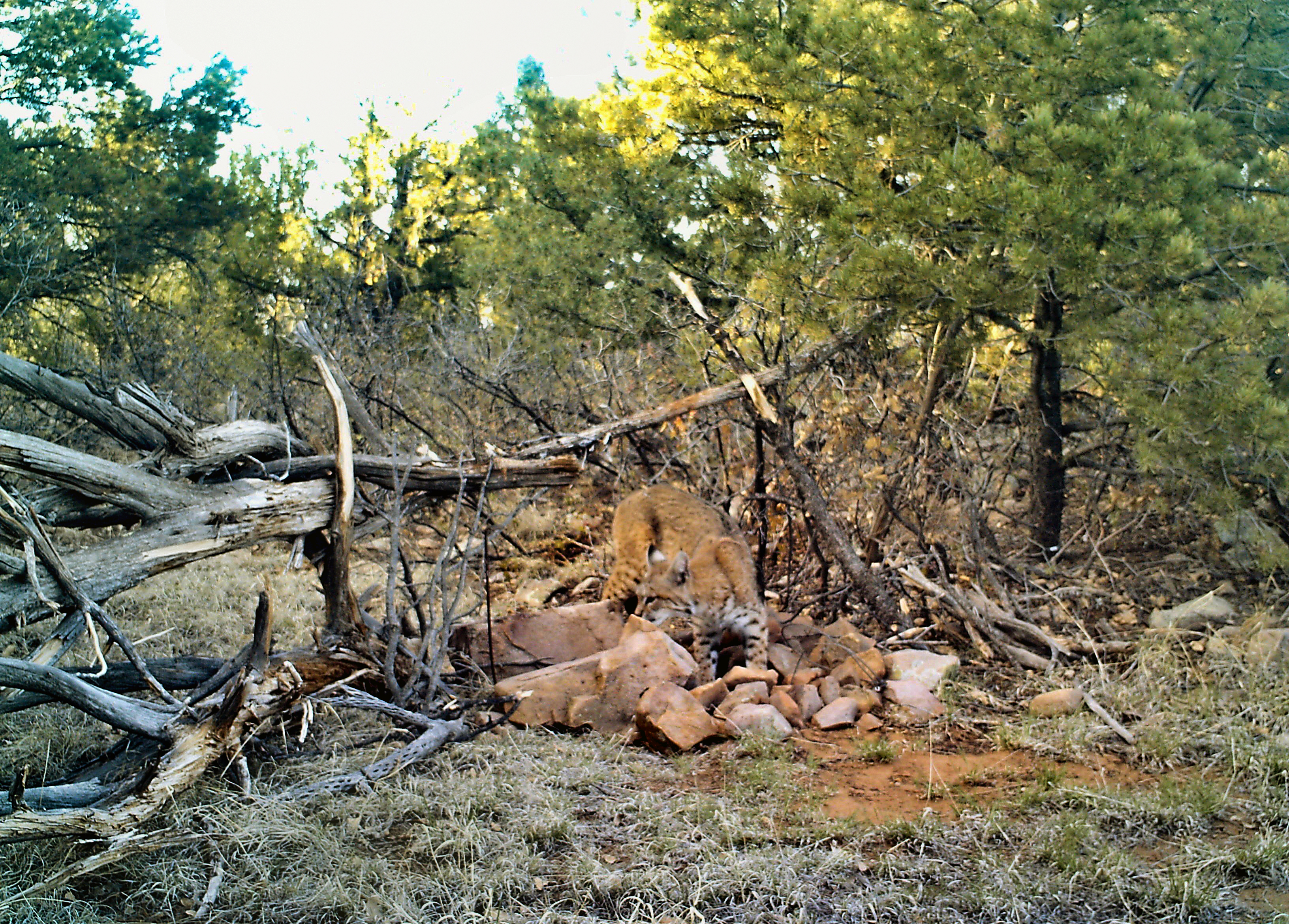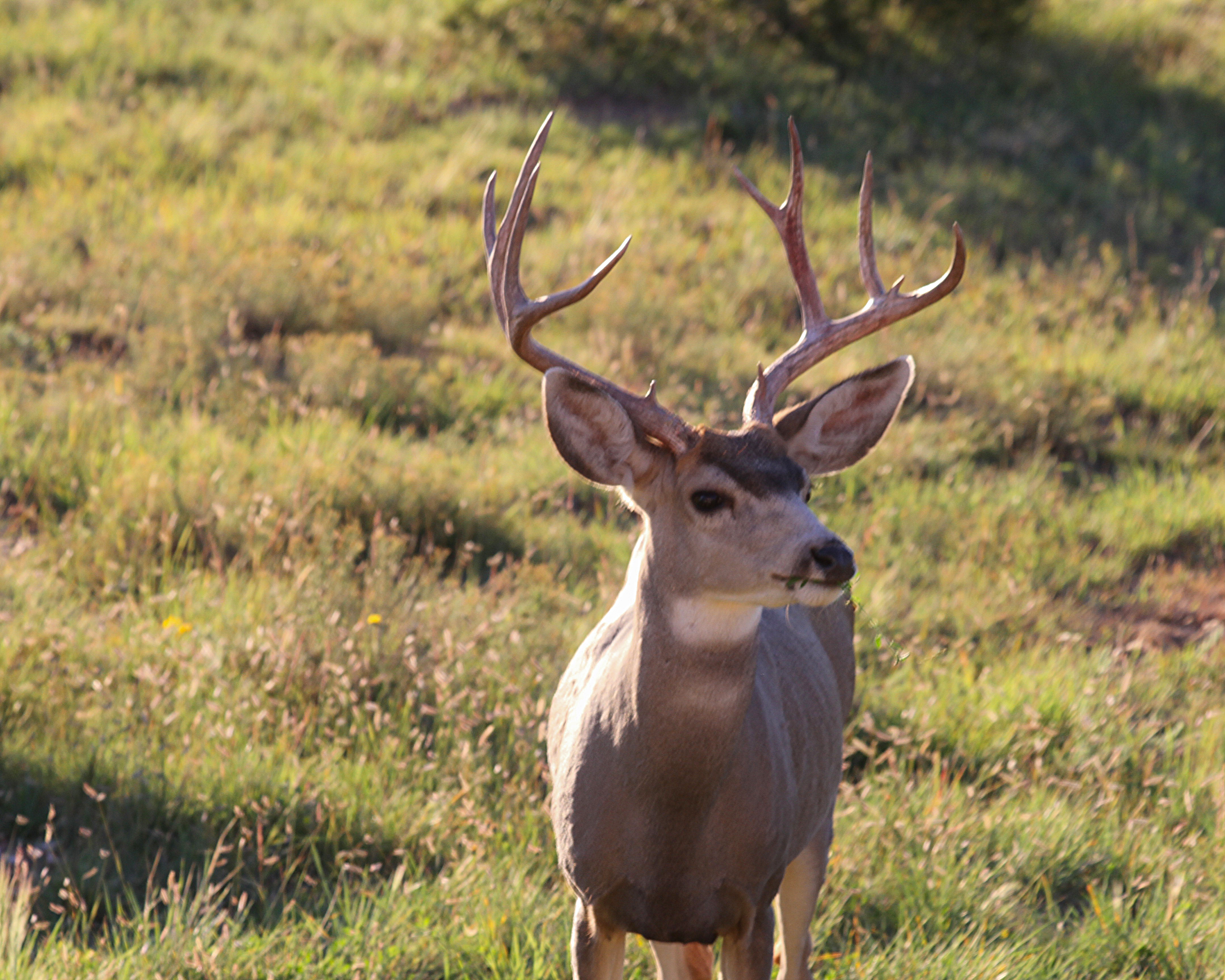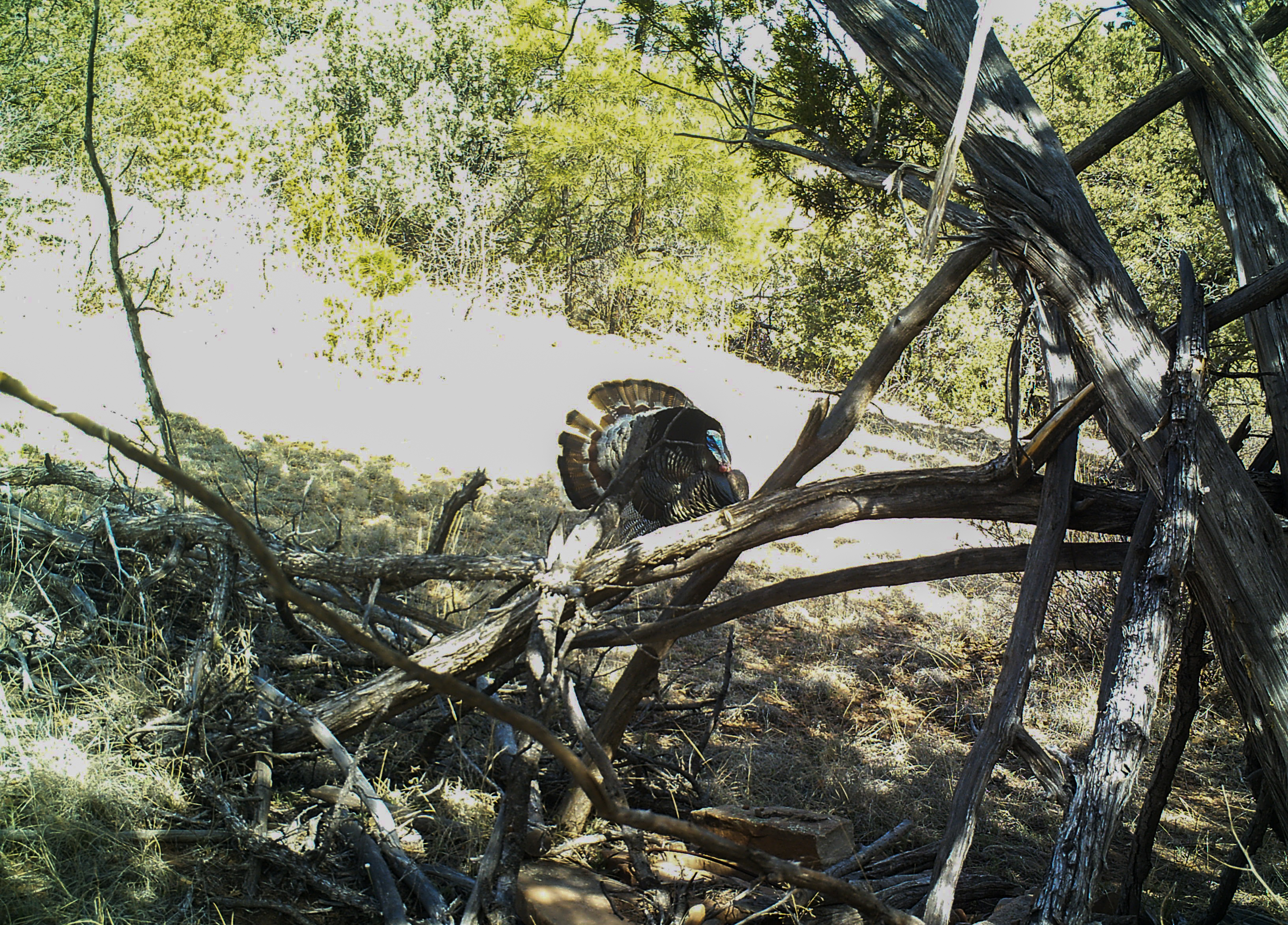 The HOBO Ranch is watered by 4 permanent well setups with depths estimated at a maximum of 240 feet. Water quality and production is good. The owner installed quality D & R Storage tanks with gauges to assure ample water supply for human, wildlife, and livestock use. The HOBO Ranch is 100% off the grid regarding electricity. Two separate modern solar systems provide ample power to the main headquarters area and to the shop-stable area. Phone and internet service are at the main headquarters.  To top is off, a small landing strip is located between the main headquarters area and shop area. The strip can handle small private plane traffic.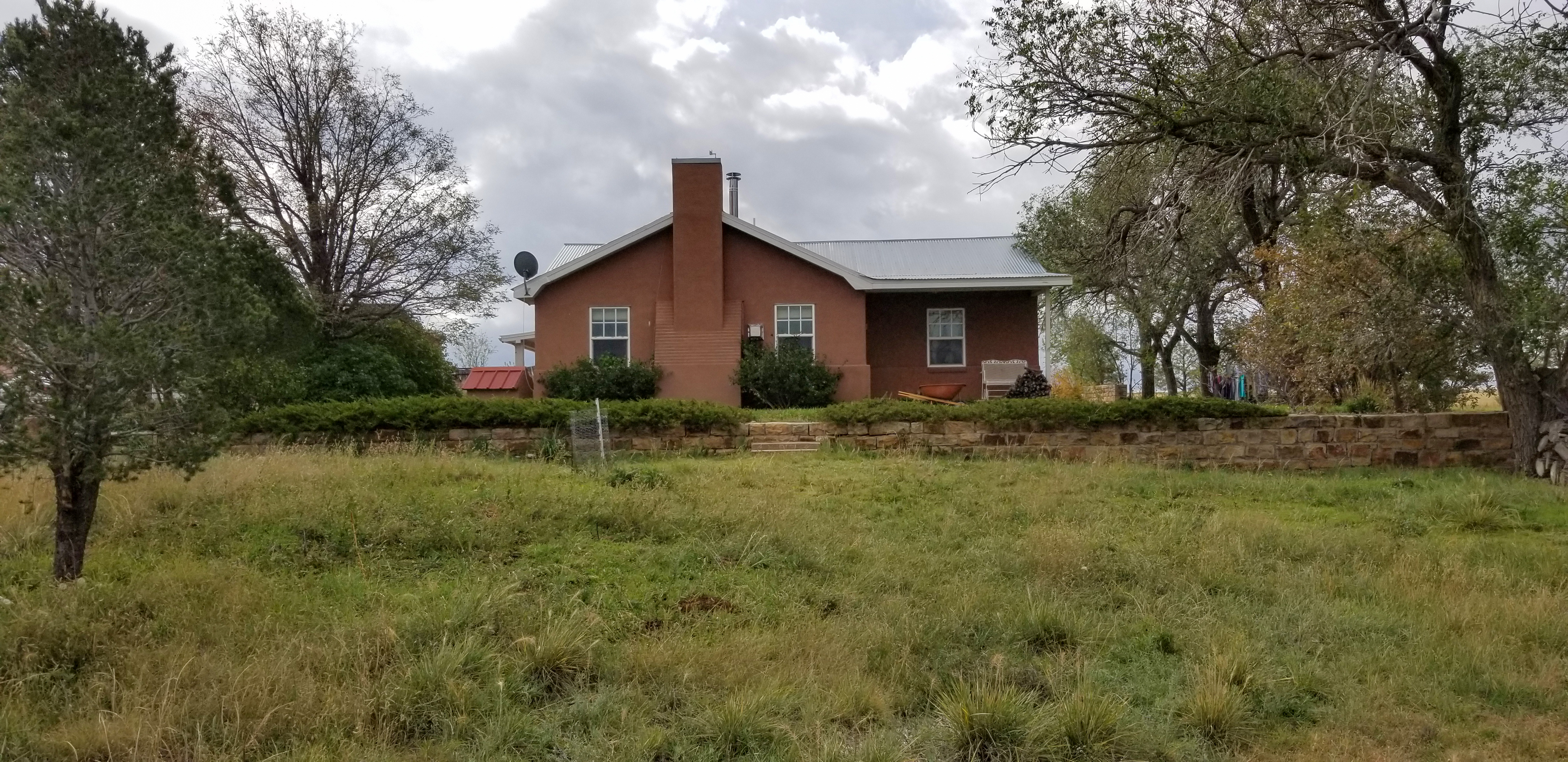 The HOBO is located an easy 40-minute drive east of Las Vegas, NM. Main access is via paved State Highway #104 to good quality all whether county caliche road that stretches across the north HOBO boundary. Las Vegas provides all services including higher education. A small but very efficient FBO with an 8,200-foot landing strip to handle small private jet traffic is located right off I-25 at Las Vegas. Additionally, Santa Fe is just 45 minutes from Las Vegas for a those who need a larger venue to shop and use larger medical facilities.
The HOBO is situated in GMU 42. Managing and hunting the HOBO wildlife is easy as no landowner permits are required to hunt the elk, deer, antelope, lion, bear, turkey, and smaller game that call the ranch home. Obtaining licenses is over the counter. Managing the wildlife on this fine ranch is in total control of the landowner. You can hunt as much or as little as you see fit without the Game Department controlling your numbers. The elk roaming this ranch are residents of the ranch. The canyon headers along with springs, strong grama grass, excellent quality browse, and permanent water at wells help all the wildlife on this ranch sustain themselves throughout the year.
Not to be overlooked is the aspect that the HOBO Ranch can also graze livestock. With roughly 2/3rds of the terrain being in quality grama grass range, a small cow herd, yearlings, and a few horses compliment the HOBO ownership and maximize the highest and best use of the ranch. The pens and barn at the main headquarters are nice, but you will love the barn/shop/stables setup just 1 mile away.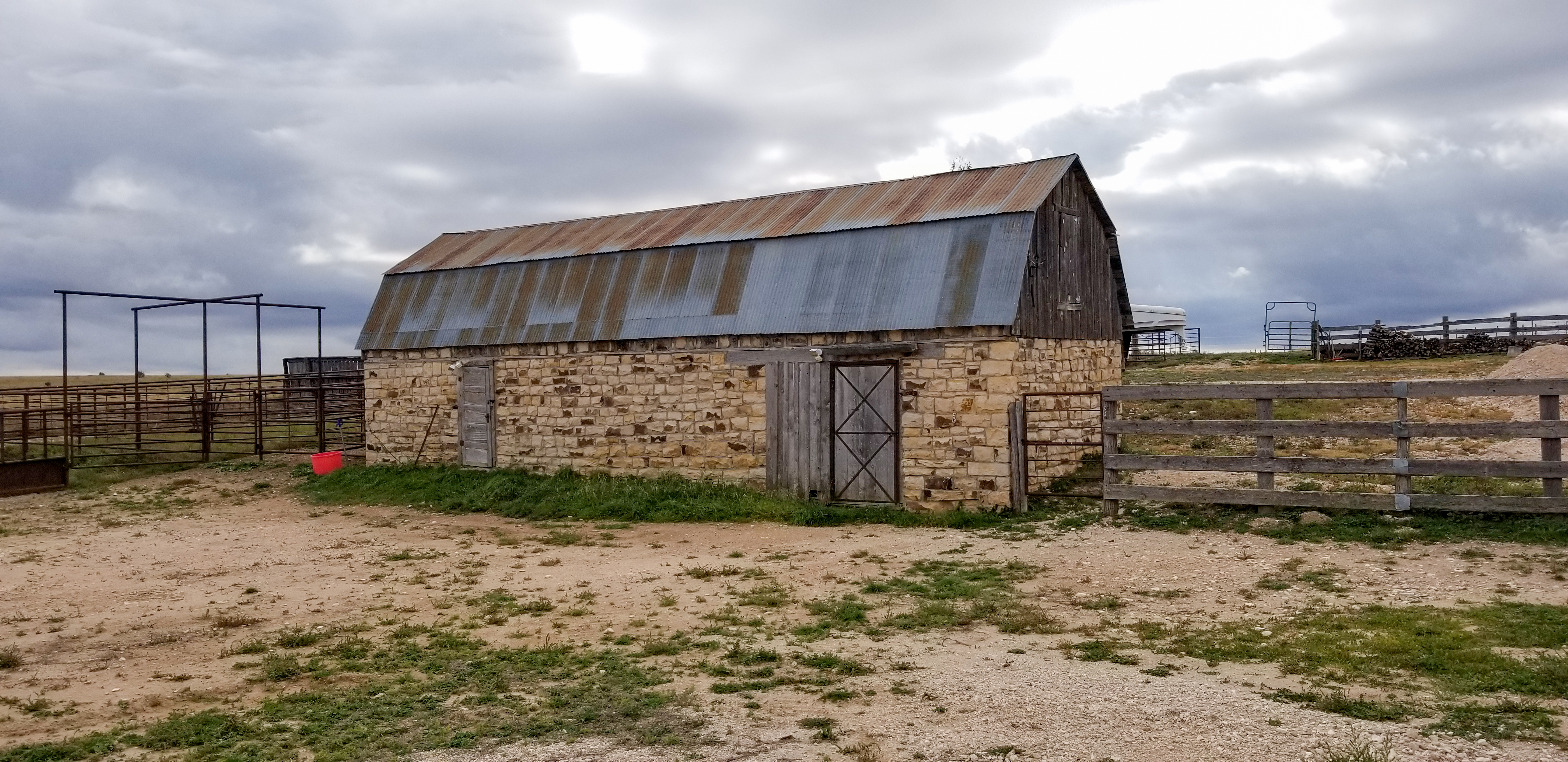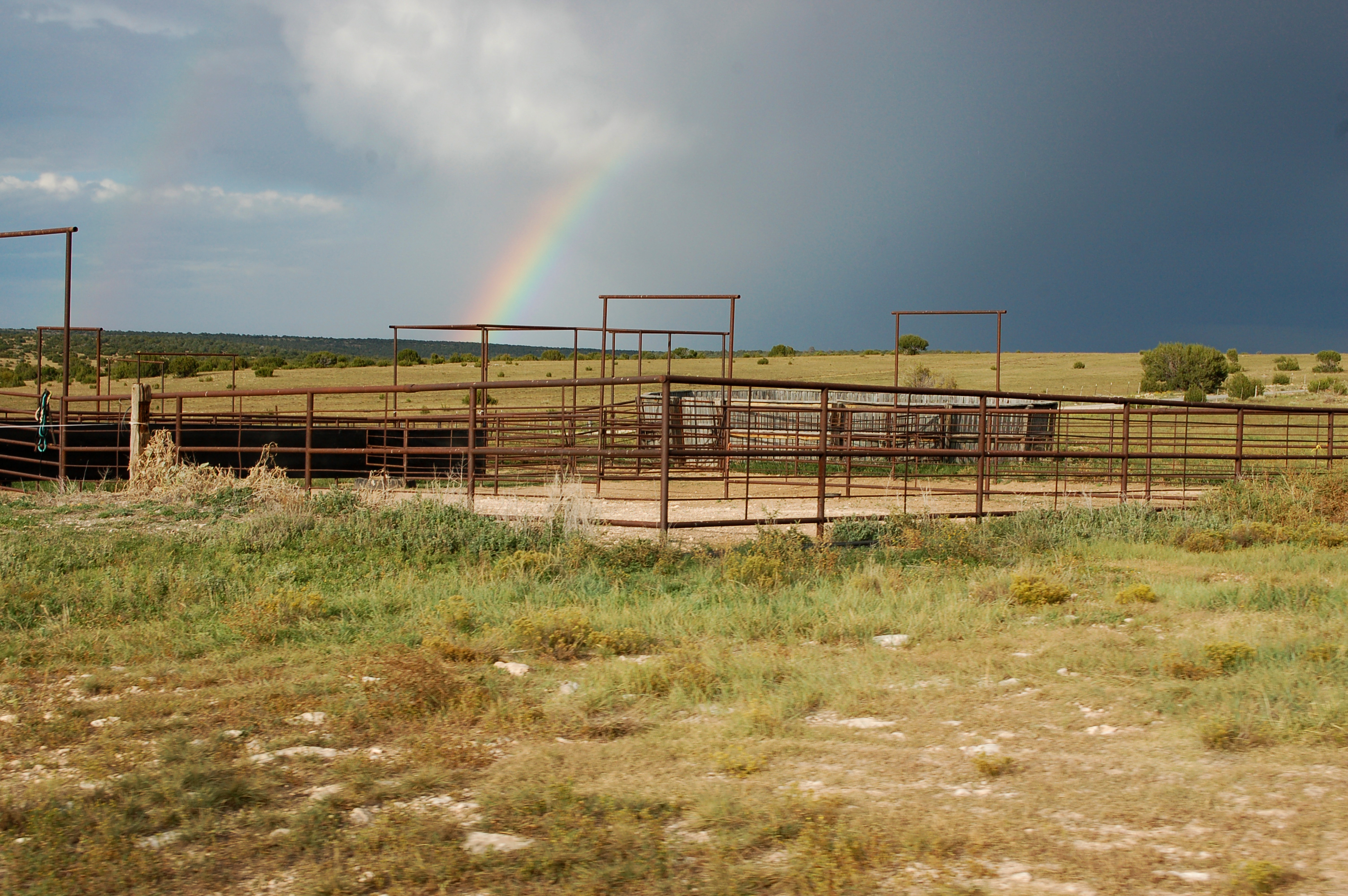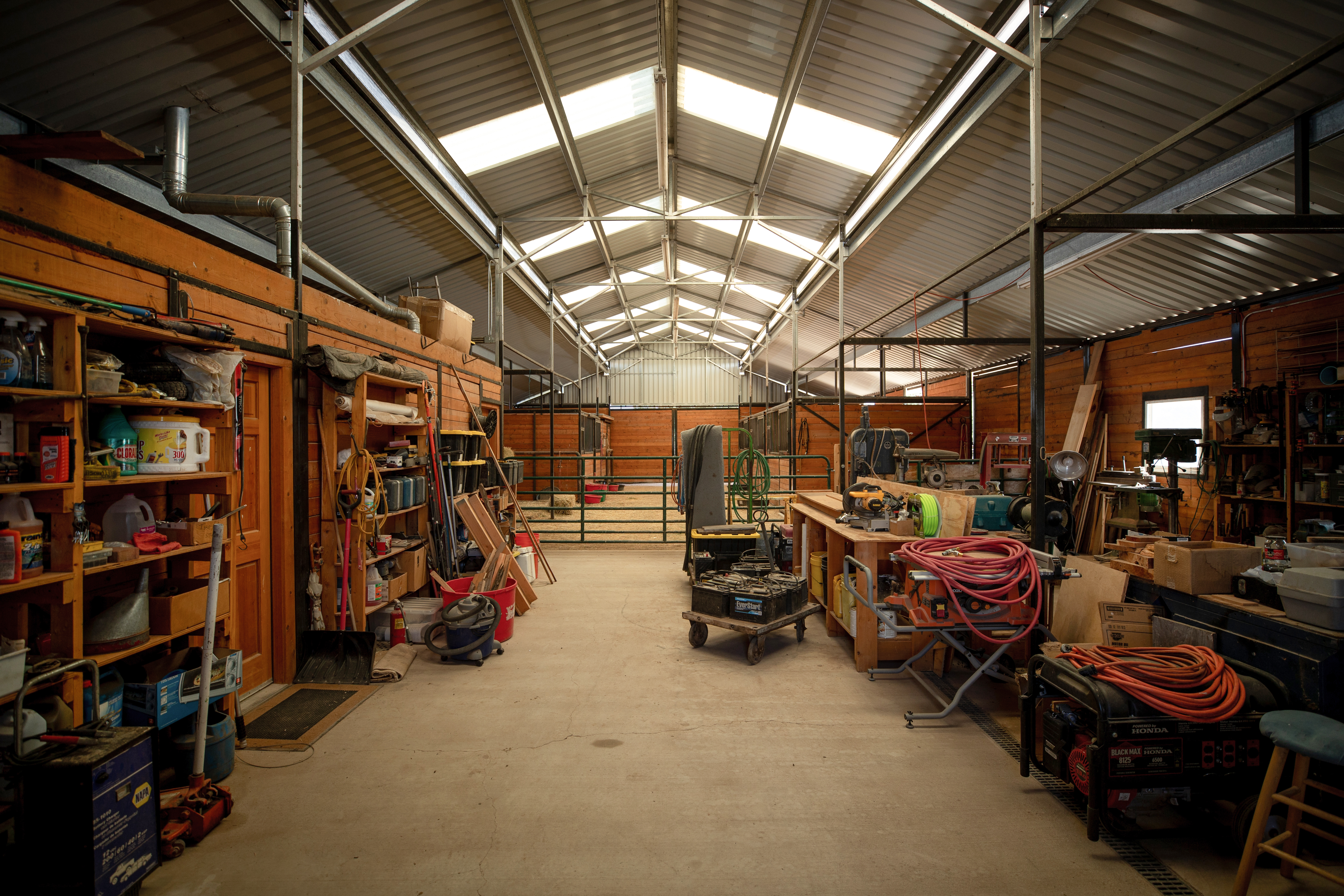 The HOBO Ranch is bargain priced at $575/deeded acre to include 840 acres of NM State Trust Land. The total asking price of $3,576,500 includes all permanent improvements, all minerals and ½ of any minerals owned. For the owner searching for their own private multi-use ranch to include great big game hunting, livestock grazing, and very nice improvements, and a proposed wilderness area out your back door, the HOBO must be seen.